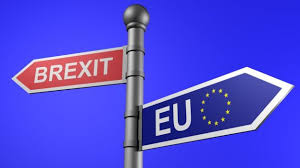 Brexit has happened  with the UK government triggering Article 50 with the official notice that the British EU envoy Tim Barrow delivered a letter by hand to the European Council at 12.20pm, 27 March 2017, triggering Article 50 which starts the formal separation process from the union.
The UK and the EU have agreed on terms for the Brexit transition period. Michel Barnier, the EU's chief Brexit negotiator, and the UK's Brexit secretary David Davis revealed details of the terms in a press conference. They announced the UK won't completely leave the EU until the end of 2020, but it will have restricted powers as of Brexit day – 29th March 2019. During the transition period, all European laws will continue to apply in the UK. Davis said further discussion is required on the issue of Northern Ireland and its border with the Republic of Ireland, but highlighted that both sides of the negotiating table have agreed to a "backstop" solution. This means that, post-Brexit, Northern Ireland would align with the rules of the EU "unless and until another solution is found".  (Ref: goo.gl/e94cQm)
With our background in the financial services we are in a position to help you deal with the risk of the UK exiting the Single Market.
If you want to ensure that your firm enjoys uninterrupted access to the European Single Market please get in touch with us so that we can assist with an appropriate setup in another EU jurisdiction.